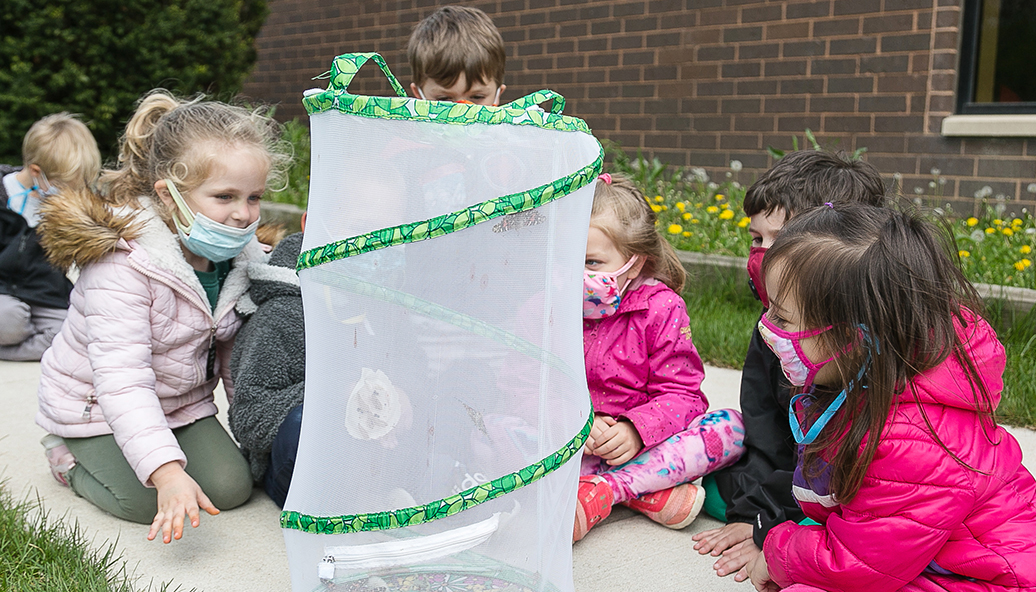 Our developmental program features a new curriculum and is designed to prepare your child mentally and emotionally for kindergarten, making the transition as comfortable as possible. On-line registration is not available for preschool.
First Step Preschool 2022-2023
Requirements for all FIRST STEP PRE-SCHOOL programs:
A physical is required for all NEW children which must take place after March 8, 2022 including TB test, lead screening & varicella (chicken pox) vaccine. All physicals must be turned in before starting school!
Children must be out of diapers and pull-ups.
For safety purposes, children must be able to understand English.
A $50 non-refundable registration fee and a copy of the child's birth certificate will reserve a spot.
A copy of a current tax bill is required for proof of residency.
3 Year Olds (Must turn 3 on or before 9/1/2022) – Program provides activities in an environment that will ease the parent/child separation.
4 Year Olds (Must turn 4 on or before 9/1/2022) – Program exposes the child to a variety of cognitive activities and projects while building fine motor skills.
Pre-K (Must turn 4 on or before 9/1/2022) – Class is designed to prepare children for a 5 day-a-week Kindergarten curriculum. Monday through Thursday in class and E-learning on Friday.
Add-a-Friday is for children enrolled in the Little Learners or the Tuesday/Thursday 3 year old program. By adding this extra day, you can make your child's program 3 days per week.
Two's Day at School (Children must be 2 before they can start and must be 2 before 1/31/2022) – An introduction to socialization is the primary focus of this program. Children who have had limited opportunity to play and interact with other children will benefit the most from this class. If your child is ready for school but just isn't potty trained yet, this class is for you. We will accept children in diapers or pull-ups, but should your child have an accident and require changing, we will contact you and you'll need to come and change them. Crafts, circle time & snack will be mixed in with a morning of FUN activities!! The first day of class is a parent meeting so please plan on attending. A copy of the child's birth certificate is required at the time of registration.
Questions: please contact Sue Dignan, Preschool Director at 630-968-6400 x104 or sdignan@darienparks.com
---